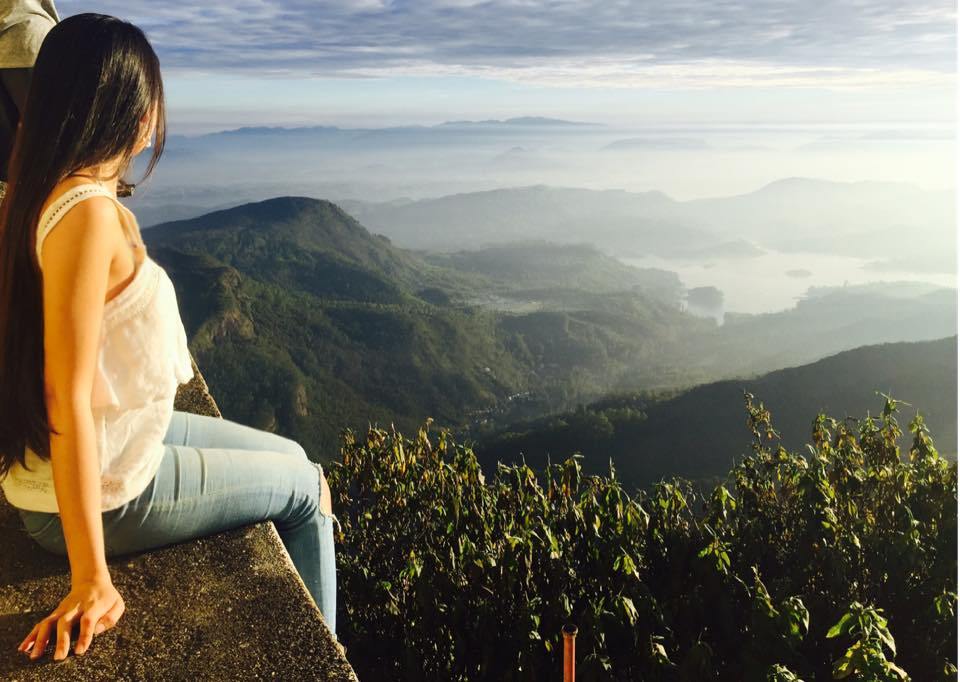 People say that it would be a challenging climb. People say that it would be very nice. For me, it is the most amazing sunrise on Earth, at least as of my experience. It goes beyond the sunrise. It is the dance of the sun.
Adam 's peak or Sri Prada is located in the Central Highland of Sri Lanka, 160km from Colombo more or less. It is named Adam's Peak because Muslim or Christian believe that there is Adam's footprint resting in the temple on the summit. If you ask a Buddhist, it is for sure the Buddha's footprint and in Hindu tradition, it belongs to Shiva.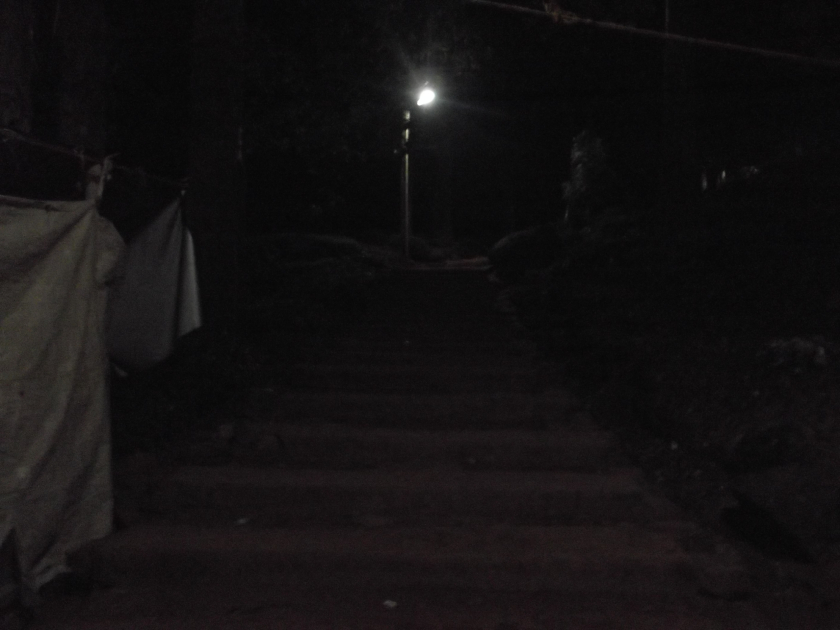 I went there in the first week of December, just right before the peak season starts which ended up being the best decision ever. During the peak pilgrimage season, thousands of people climb Adam's peak each day for the sunrise, making it crowded and taking much more time to reach the summit. The busiest period is during January to March. The worst period to climb is from June to September/October because there is so much cloud making it dangerous climb at night and there is a possibility that you will be attacked by animals. I remember someone telling me that Adam's peak is closed in August but not sure, though.
We started climbing at night, leaving our hostel at 1.30am and reached the summit at 5am more or less. I later learned that some people choose to ascend during the day and spend the night camping out at the top, waiting for the sunrise to come. There is a path which consists of 5,500 stairs to the peak at 2,243 meters high. We were very lucky because the weather was so much on our side that day. There was no raining, no clouds and sky was full of stars :). It was a little bit cold when we started and when we nearly reached the summit, waiting for the sunrise in a food shop (a wooden cottage), it was so much colder. So remember to keep your body warm and bring water with you to avoid dehydration. Technically, the road to Adam's peak will bring you to some spectacular waterfalls where you can take fresh water to drink.
For me, the path to Adam 's peak is made up of three parts, the first part is relatively easy, the second one is challenging and the last part is very challenging since the stairs get steeper and tougher with every step and your energy is almost gone.
We had multiple 2-3 minute rests during the way up. As we nearly reached the summit, we stayed inside a food shop (a wooden cottage) which is 100 meter to the peak. The shop serves hot tea and Sri Lankan rollings and patties. You could also pick up a few snacks or a hat and a pair of gloves. As we reached the top, everyone was just silently waiting for the sunrise to come.
And here we go. It is well worth every step climbing I must say. Sunrise comes around 6.30. Sadly, my stupid camera phone can't literally capture the spectacular view I saw by my own eyes :( You can see that there is a river that separates the peak from the surrounding mountain range.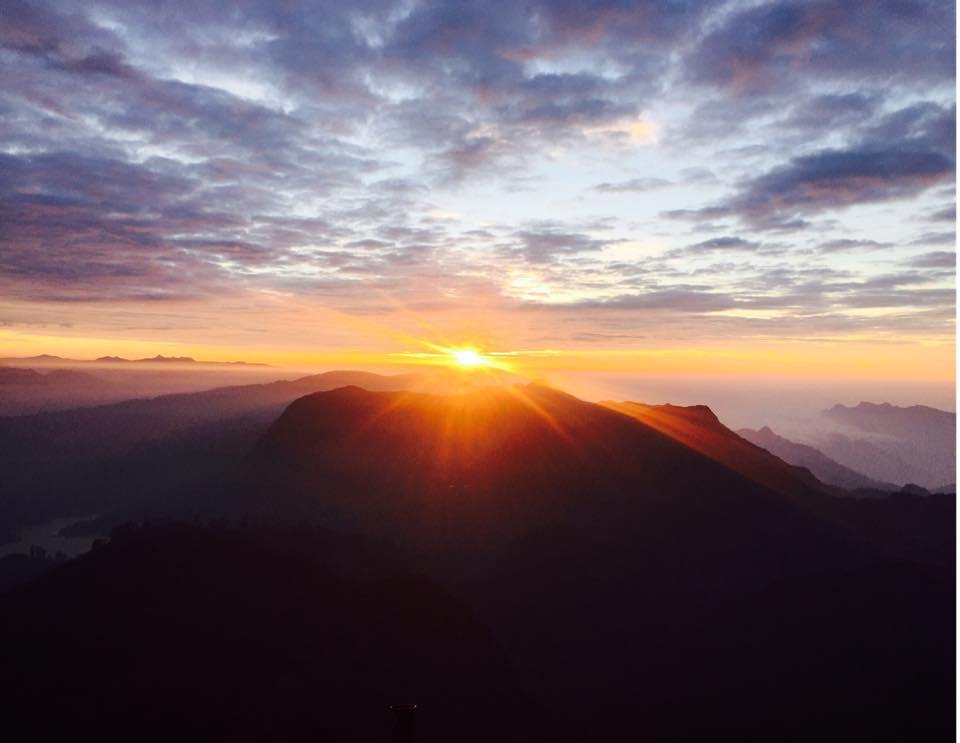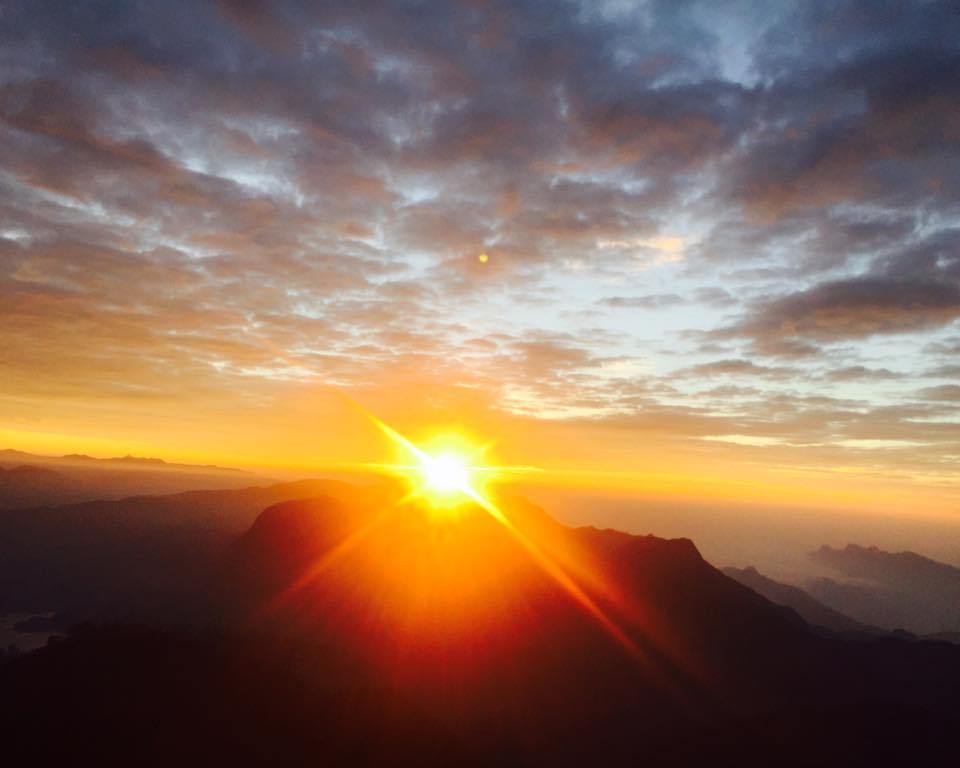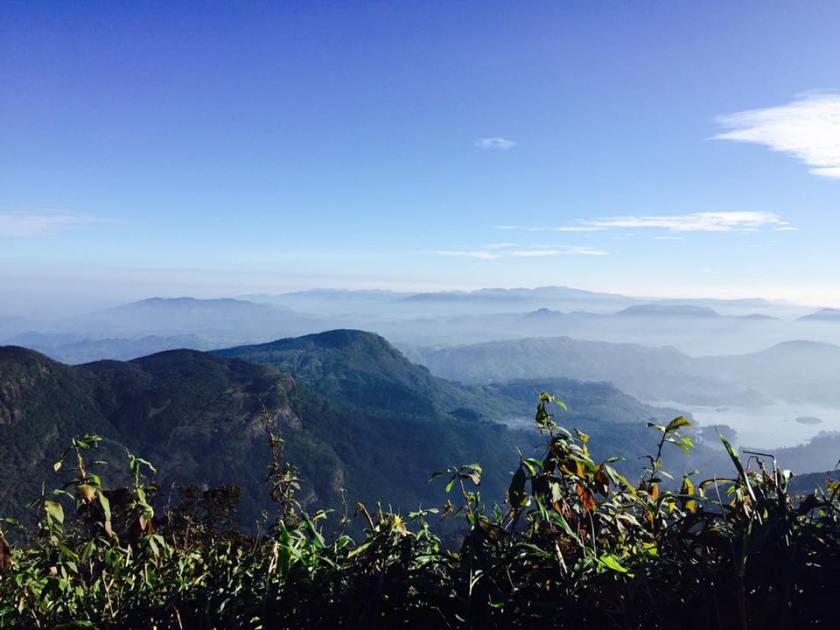 During the way down, I happened to see many men carrying bricks and wood on their heads and bring them to some construction sites on the path. They are so good at balancing. I asked my Srilankan friend and got to know that they are both local labors. There are many construction going on here including wooden cottages, food shops and souvenir shops. The thing is, there is no modern technology to transfer building materials to construction sites and human being power is the only way to go. This is a very low-paid and labor intensive job. I felt a great sorrow for those people and came back with the feeling that I have so much to be grateful for…